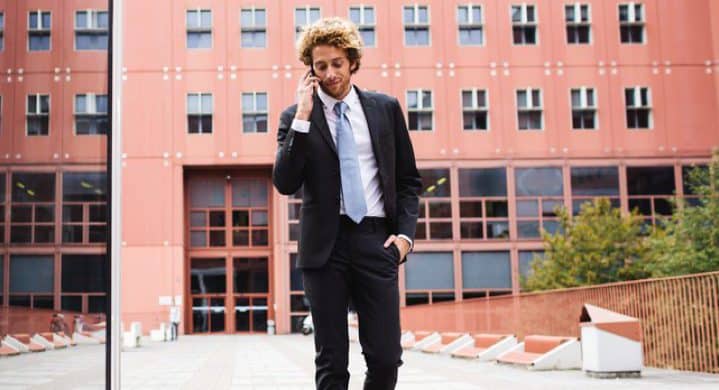 Optimising Google Ads campaigns with call tracking
Geschreven door: Arnold
2 MIN LEZEN
Optimising Google Ads campaigns with call tracking
A Google Ads campaign is the ideal method for targeted advertising. In addition to the search results in Google, you can post paid advertisements. After setting it up, it is important to optimise your Google Ads campaign. This is often done based on the keywords that generate relevant conversions. However, your data will be incomplete if you do not measure your call conversions as well. This means you may inadvertently exclude keywords that do generate relevant conversions.
With Google Ads, you can measure how many sales, submitted contact forms and registrations for your newsletter you realised. These actions are known as conversions and they are measured via conversion tracking. In most cases, a code is placed on the 'thank you' page. What if prospects and customers decide to call you instead?
Keyword tracking
AdCalls offers keyword tracking for Google Ads. This feature grants you insight into the keywords that generate telephone contact. Every new visitor is shown a different telephone number. That makes it possible to determine the keywords that callers used and what webpage they were on when they decided to call you.
Keyword tracking for Google Ads makes use of 'events' that are sent whenever a call has been made. For this to work, your Google Analytics and Google Ads must be linked. Based on Google Ads' auto-coding, the goal measurement along with the keyword are correctly processed in Google Analytics and Google Ads.
Zoekwoordniveau
A Google Ads campaign is optimised at the keyword level. With call tracking, you gain insight into the keywords that generate online and call conversions. This means you no longer have to invest in campaigns, advertisement groups, advertisements and keywords that generate little to no revenue for your business.
ROI
It is possible to evaluate the quality of call conversions that were realised via a call tracking telephone number. You can evaluate calls based on whether a sale was made, a lead was generated, the value of the lead and the order value of the sale. With these data, you can accurately calculate the ROI of your Google Ads campaign.
Marketingbureaus
Call tracking is a useful service for marketing agencies as well. It makes it easier to justify the budget they spend on Google Ads. Call tracking provides better insight into the number of (online and call) conversions that a campaign generated. Based on this information, it can be decided to shift the focus for specific services via Google Ads. With call tracking, you know exactly what keywords generate conversions.
Conclusie
Stop questioning your keywords. By using call tracking, you gain insight into the keywords that generate a telephonic response and the value of these calls. You can then use this information to make smart marketing decisions with regard to your advertising budget and strategy.
If you want to use call tracking for your organisation or client, contact us today.