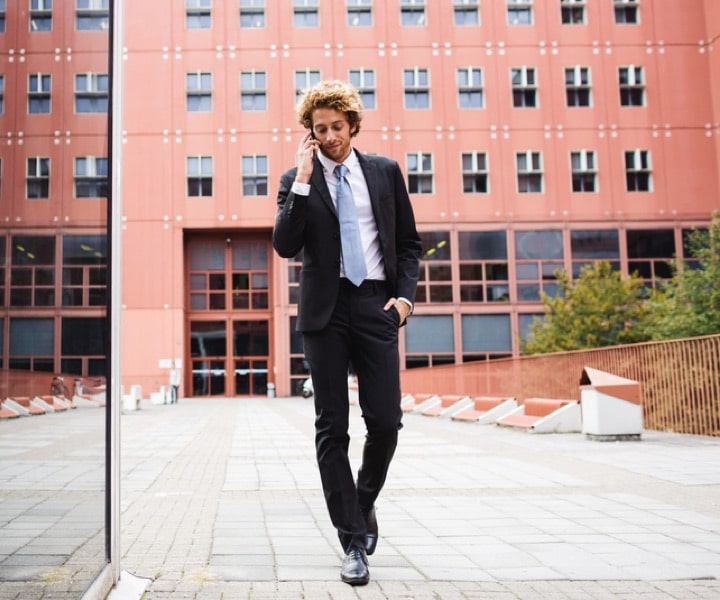 Pump more life into your niche market with call tracking
Geschreven door: Arnold
3 MIN LEZEN
Case AED-Partner 
AED-Partner is a supplier of AED equipment, electrodes, AED cabinets, reanimation dolls and accessories. The company has already supplied more than 40,000 AED devices throughout the Benelux. With its extensive product range, the organisation contributes to a safer society for all. In addition to supplying equipment, AED-Partner also offers maintenance services and remote monitoring of the AED devices. 
CHALLENGE 
After the launch of AED-Partner's new online shop, Fingerspitz was made responsible for the online marketing of the company's Dutch and Belgian online shops. The biggest challenges stemmed from the fact that there was hardly any insight into the customer journey and that AED-Partner only had a small budget to work with. 
Furthermore, an AED device is a complex product and the company's target group was highly diverse. It includes board members of associations, corporate emergency response staff, first-aid workers, secretaries and private individuals who decide to purchase an AED device. The type of product in combination with these specific target groups means the company has to operate in a real niche market. 
After launching its online marketing, the company's online performances began to improve quickly and its revenue also increased drastically. The commercial back office was flooded with calls and the warehouse staff quickly needed new recruits to keep up with the organisation's rapid growth. It was clear that online marketing was responsible for much of this growth. The challenge was finding out exactly where the added revenue came from. 
SOLUTION 
By measuring incoming calls with call tracking and then evaluating calls via an evaluation menu, you gain insight into the traffic sources and keywords that are most valuable to you. The evaluation menu is played immediately after every phone call. This allows employees to immediately evaluate the conversation they just had with the buttons on their phone. The evaluation menu is structured as follows: 
Press 1 for "Sale" 

Press 2 for "Lead" 

Press 3 for "Other" 
At the second level, it is possible to evaluate "Sales" with the order value that was realised, while "Leads" can be rated on a scale from one to five. 
RESULT 
The introduction of call tracking has resulted in new insights. AED-Partner was able to realise more revenue both on- and offline and improve its internal processes. The commercial back office has become more aware of the fact that a caller is a lead generated by an online campaign. They also evaluated calls to create insight into the value of each call. 
Between June and August of 2018, the use of call tracking has resulted in the following insights: 
With call tracking, circa 40% of the total revenue has been made insightful. 

The customer journey is much clearer now. For example, it turns out that buyers of an AED device often first receive an offer or gather additional information before actually making their purchase. 

The average value of orders placed via telephone in the Netherlands was 289% higher than the average order value of the company's regular e-commerce transactions. 

The call tracking data has made more than 34% of the online revenue target insightful. 

With the help of call tracking, keywords that used to be excluded because they were not profitable turned out to be of added value after all. 
These results demonstrate the added value that the use of call tracking can offer in an e-commerce environment. 
Would you like to know what call tracking can do for your organisation? Contact us via info@adcalls.nl.